Sarenco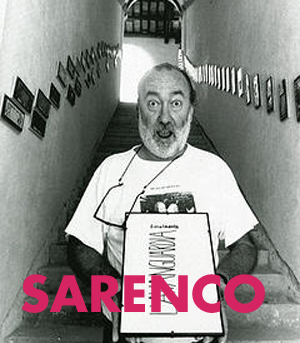 Isaiah Mabellini, better known as Sarenco, is an artist from Brescia particularly known in the field of visual poetry.
This particular artistic trend arises from the use of the word, the text as a graphic and symbolic sign. Often poetic and visual languages are a manifestation of political struggle and cultural, adopted by artists in the particular climate of the Seventies in Italy.
Sarenco, but in general all the visual poets, using for their works material from the same society that is criticized as newspaper clippings and posters advertising because closer to the common language of the observers. The immediacy of the written language becomes the tool to achieve more easily the public attention.
Artist: Sarenco

Width: 35

Height: 25