Andy Warhol
Andy Warhol, real name Andrew Warhol, was born in Pittsburg , USA, in 1928 in a Slovakian family.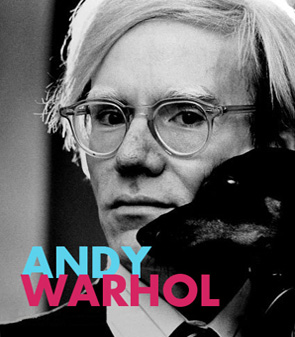 After graduating at Carniegie Institue of Technology in 1949, he decided to move to New York, where he started working as a commercial graphic for famous magazines like Vogue, Harper's Bazar and Glamour. In 1952 Hugo Gallery exposed his first exhibition. Always searching for new artistic inspirations, he travelled a lot in Europe and Asia. From 1960 he started making his first paintings with subjects taken from the commercial images and comics. Thanks to screenprinting technique he started to reproduce every-day objects and celebrities, creating some of the most iconic images of the XX century. The same image, repeated several times on big canvas, just in changed colors, always bright and vibrant: he deprives their original meaning, exploring the relationship between art, advertising and popularity. In 1963 he decides to try a new comunication medium: cinema. He produced and directed 4 movies, in the meantime he continued to exhibit his art in Paris and New York. Not only movies: Andy Warhol explored also the music field, becoming the manager of the Velvet Underground, and encouraging the band to collaborate with the german artist Nico, who sang in the debut album "The Velvet Underground and Nico". This is the historic album with the banana designed by Warhol himself, and that, like almost all his works, has become iconic. Always attracted by communication's media, he founded "Interview" a magazine about movie, fashion, art, music and culture.
In the last 70s he worked to a lot for his exhibitions, mostly in Europe. In 1979 the Withney Museum of New York hosted the exhibition "Andy Warhol: Portraits of the 70s". In the '80s Warhol discovered his interest for the great masters of Italian Renaissance, as the famous artwork "The last supper" testifies, inspired by the Leonardo masterpiece. He died suddenly in 1987, after routine gallbladder surgery.