Mao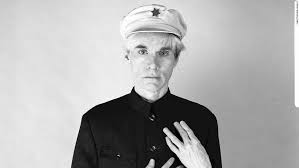 With the image of Mao, Warhol underlines the relationship between his art and the critics towards consumism. Capitalism and comunism are two opposite ideologies within the same artwork.
Mao, is painted with lively colors and with a friendly appearence, even if american society is facing the end of the cold war.
The critics of Warhol is directed towards capitalism and its cabability of taking everything and givingit back to the society with other forms.
Warhol transform Mao Tse Tung into a pop icon, just like Marilyn.