Marilyn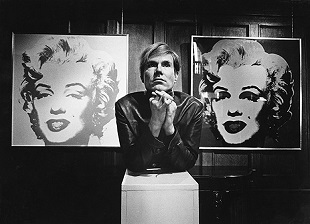 The portrait of Marilyn Monroe made by Andy Warhol is one of the works that most has marked not only the history of the modern art but the whole contemporary iconography, becoming an icon that goes beyond the artistic border.
The image is the one of the famous movie Niagara. When Warhol begins to experiment on this image, the actress had died recently.
For Warhol, Marilyn embodies the spasmodic desire of the society of mass: the importance of the artworks fall down in front of the repetition in series of the Warhol's screen prints.