Bernard Aubertin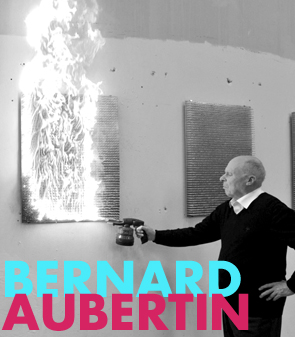 Material changes recreating new shapes in the space.
Bernard Aubertin, born in 1934, takes part in the artistic revival of the Sixties with the Zero Group of Düsseldorf.
All of his artworks are based on the red color, a tint linked to the fire element used itself as an intervention tool on the artworks that conquer, in this way, a new dimension. In the Dessins de Feu sur Papier series the physical space of the sheet is crossed by matchsticks that impress traces on the surface recreating new shapes. In the Fer Brûlé series the flame acts on metal sheets discovering the typical red color where they are corroded by the fire, and the red shape becomes a new figure with graphic edges designed by the fire.