Social
In this category we show Alessandro Giorgetti's Social 2.0 Art. The following artworks belong to original projects that Giorgetti creates for two purpose:
1 - to create a network between collectors, that even if they don't know each other, they share the propriety of one Giorgetti's artworks;
2 - to make art really affordable, allowing everybody to enter in the art collecting world.
Frame 100 Frame 100 is the first art project that is both affordable and social 2.0 Giorgetti created an artwork divided into 100 pieces (frames), each one has an affordable price. As a matter of fact the whole artworks would cost 10.000 euro, an amount that few can afford. Whereas everybody can purchase one side and become an art collector. Moreover Frame 100 is a social 2.0 artwork, because 100 different people that doesn't know each other will share the ownership of one Giorgetti's artwork.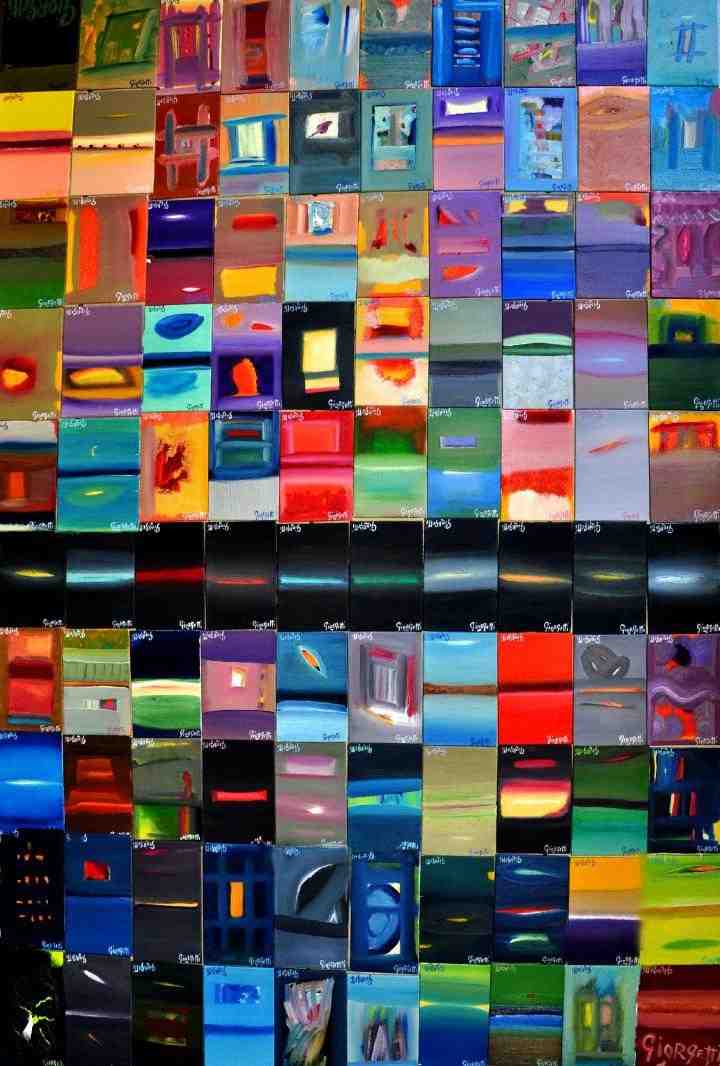 Frame 100 was successfully exhibited for the first time at the art fair Step09 2011 in Milan. It was published on several catalogues and reviews, for example: - Step09 2011 catalogue - Alessandro Giorgetti's catalogue, My Communicative Space, by Elisabetta Bertellini.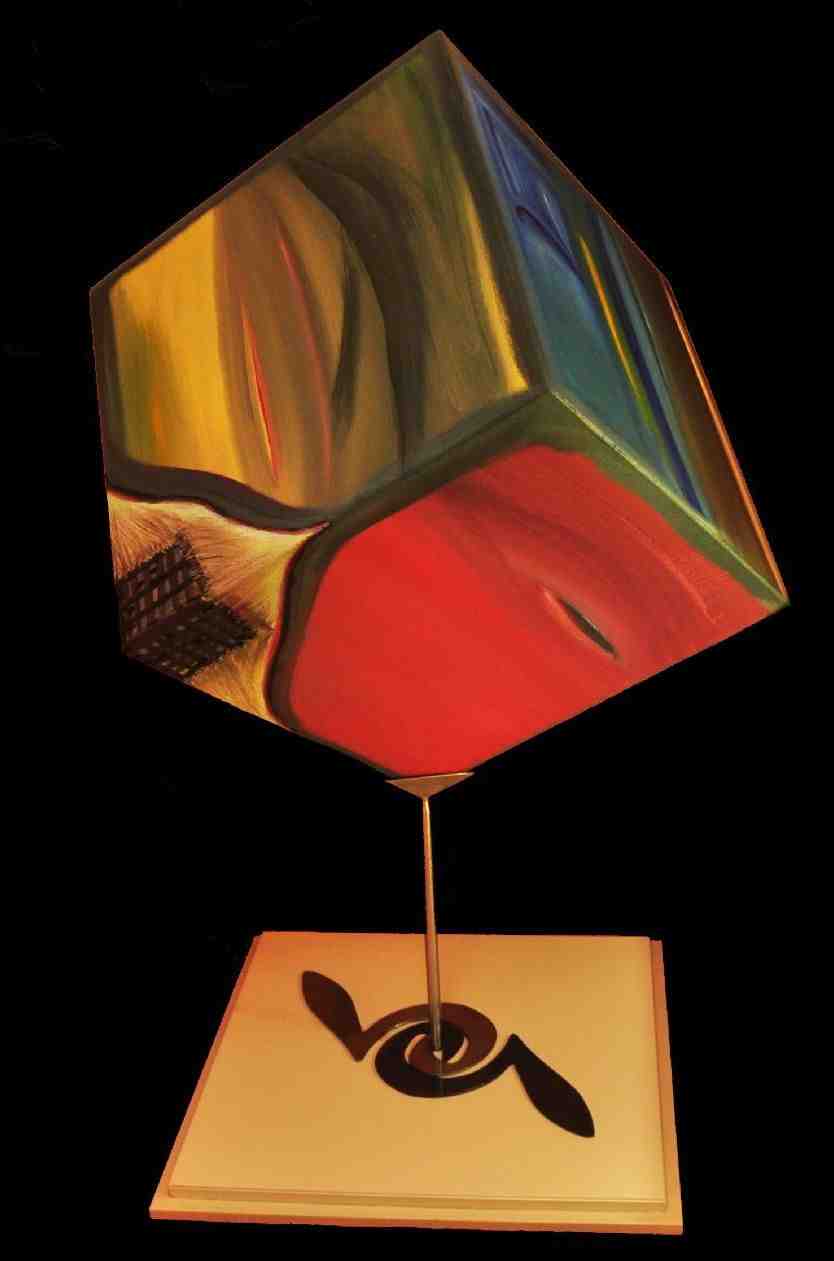 The Qubo & the 365 Sides
This project consists of 365 mini canvas (sides) that Giorgetti painted during 2011 like a diary. Each side has the artwork's date on the verso and portraits the emotions the Artist felt in that day.
The 365 sides belong to the Qubo, a canvas sculpture that is worth 21.535 euro. Buying one side the collector has also a share of the Qubo. In case of sale of the Qubo the gain will be shared in equal parts to the 365 owners of the Sides.
Art is really affordable, because everybody can be an art collector and invest in contemporary art.