Franz Borghese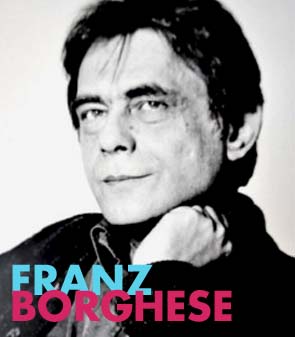 Franz Borghese was born in Rome in 1941, where he studied first at Artistic High School then at the Fine Arts Academy. In 1964 he founded the group and the magazine called "Il ferro di cavallo", From the '70s he started his artistic maturation, thanks to Salvatore Fiume; He focused his attention to the high middle-class that he analized with both a sarcastic and a dramatic tone. As the result of this research he included in his works, caricatures of characters, with formal suits and tuba hats. The artworks becomes acts of protest of the high middle-class, a subject that will characterizes all his artistic production.
Coming Soon products
Presto caricheremo i prodotti in questa categoria. Se ti servono con urgenza contattaci subito!
We will add the product soon. If you need them urgently, contact us!