One Shot Event: Lilly Meraviglia
Personal show of the youtuber Lilly Meraviglia. During the event we have sale her offset works in limited edition and the poster signed by the artist.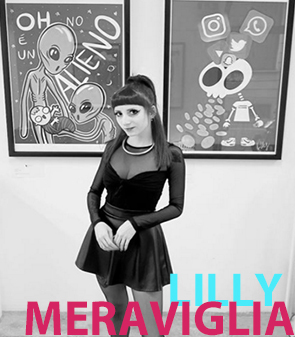 Considered, with her 553k followers on Youtube and 382k folloers on Instagram, with videos that reach hounderd thousand visualisation (for a total of 135.345.240 visualisation), one of the most loved italian youtuber, LILLY MERAVIGLIA, with a unique exhibitions and event, she shares with us her creative process and her inspiration.
The collaboration with Deodato Arte, art gallery that is caring at the last tendenc of pop and serial art for a long time, helped to realize some high quality offset print and art poster, available during the event and signed personally by Lilly