Turi Simeti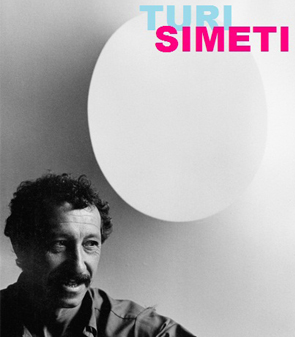 Turi Simeti was born in Trapani in 1929 and in 1958 he moved to Rome. Here he got in touch with the artistic environment of the time. In this period he approach to polimateric art and to all the new artistic expressions. Simeti has exposed in several galleries and shows around the world. His artistic path took him to exhibit in the 1965 also in the important exhibition "Avant Garde" in the art studio of Fontana. In these years he started to approach to minimal art and constructivism, and it's possible to recognize already all the fundamental elements of his style. The poetics of Simeti is based, during all his career, on specific elements that remain unchanged: monochrome paintings explored through the use of primary colors, white and black, the use of the oval shape, and three-dimensionality represented by the technique called "shaped canvas" that allows the support to be folded outwards.
Coming Soon products
Presto caricheremo i prodotti in questa categoria. Se ti servono con urgenza contattaci subito!
We will add the product soon. If you need them urgently, contact us!