Francesco Vullo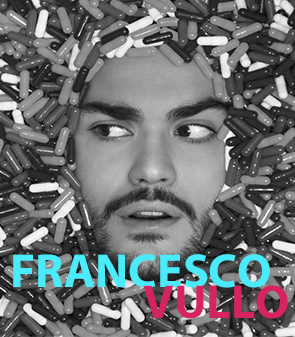 Francesco Vullo was born in 1994 in Palermo, Sicily. Since he was a child he has always been interested in drawing and creative activities.
After high school, he attended European Institute of Design (IED) in Milan, where he graduated in illustration and animation in July 2016.
His work is strongly influenced by events and contemporary culture and has many ironic nuances and messages of social criticism. All works reveal an irreverent vision of the world and society.
Some pictures want to communicate emotions, stimulate reflection in the public; others, instead, are born from the original combination of contrasting elements coming from different worlds and are characterized by vivid colors.
In his creations we can find remakes of famous paintings, surreal combinations between objects of common use, illustrations that reveal the dark side of social networks.
Most of his works have been published on several blogs and online magazines proving a great success in the network.
In 2016 participated to the Tribeca Film Festival in New York with a work realized for the premiere of the movie "The bomb" by Smriti Keshari & Eric Schlosser.
Parallel to his artistic research he found an art blog on instagram called: The Pink Lemonade. Actually counts almost 500k followers worldwide.
From January 2017 to April 2017 his work has been featured on several online magazines as The Creators Project, NSS Mag, Konbini, Buzzworthy, The Post Internazionale, Yorokobu and YAHOO! Italy.
In February 2017 his work was published on printed London based magazine called "ITALIANS"
From February to May 2017 he worked in Los Angeles as personal assistant in a art studio.
In June 2017 he worked with the Spanish brand "Etnia Barcelona"
In the same period he did the cover of the new single by italian Dj and producer Max Brigante
In October he collaborated with the iconic brand Levi's for the 50th Trucket Jacket anniversary.