Giuliano Caporali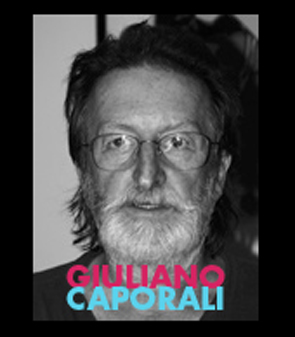 Giuliano Caporali was born in the province of Arezzo, Tuscany, Italy, in 1950. After he graduates from the Art Institute, he dedicate himself completely to art, and attends to several art contests and group exhibitions. From 1976 he works for the Department of Arts and Cultural Activities, as designer for governement department of Arezzo. Thanks to this job Caporali can study the great painters of Tuscany painting as Piero della Francesca, Beato Angelico, Signorelli, Cimabue and Vasari.
His art is characterised by a research of what goes beyond the visible images perceived in everyday life. The artist doesn't reproduce what he sees but what he feels, or better said, he paints on his canvas and wood boards the pure and simply feeling of what is not immediately visible.
As Pavel Edmokinow says about no-sacred art and iconography:
"Sacred art follows optical rules that throw a net on things; these rules coordinate in order to build an uniform vision of "what is on this side".
In his work he has to do with the masters of the tuscan rainassance on the other hand for his art he express himself through Informal Art and Abstract Art.
This means that non iconographic art is far away from the mystic contemplation. Mysticism means following a concrete and practical path, trough the "unknowable". Giuliano Caporali doesn't do sacred art, doesn't propose a mystic path that links the immanence with the trascendent . He starting from the man and from his soul starts a path that is anyway mystic, researching a vision that is always trascendent. For Caporali trascendent isn't the final place but it's a vision, a transposition on the material support of the concrete world of being. All his works are created by a mystic trip that he takes inside himself.
Giuliano Caporali has exposed in several personal and group exhibitions both in Italy and abroad.