Giuliano Grittini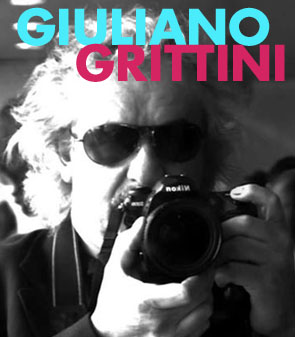 Giuliano Grittini was born and grown up in Milan, where he attended the School of Graphic Design and had the opportunity to develop his skills especially in printing of author's books. He collaborates with important Italian and international artists like Baj, Fiume, Sassu, Guttuso, Scanavino, Tadini, Warhol, Vasarely and depicting them by pictures at different times of their artistic activity.
His photographs and artworks have been published by Rizzoli, Bompiani, Frassinelli, L'Espresso, Panorama, Corriere della Sera, La Stampa, L'Unità and participated in several solo and group exhibitions.
One of his favorite icon is undoubtedly the famous italian poetess Alda Merini. He dediactes her many photographs in the book "Faults of images."
The artist is still operating in the arts, he produces his artworks in his own press house in Corbetta near Milan.