José Molina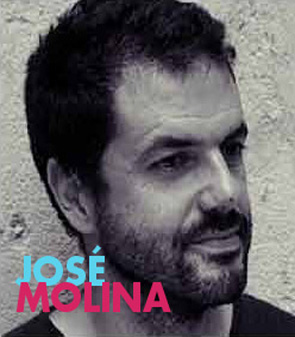 José Molina was born in Madrid in 1965. When he is 11 years old he starts his artistic path, attending several schools of art, and for ten years Molina studied painting and drawing.
Once he is 18, he begins to work in the advertising world, meanwhile he graduates from the University of Fine Arts of Madrid. Beyond the advertising work he does illustrations, television and cartoons, and is also a consultant for big companies.
At the age of 35, Molina decides to dedicate himself only to painting. He locks up in his studio for 5 years and creates three collections about the Man: Sentimientos, Morir para Vivir and Predatores. Beyond his interest in art, he studies psycology, history, phylosophy and history of religions. He travels a lot around the world in order to know and understand the native's culture and art.
According to Molina art is exploration, research and social commitment.