Lido Bettarini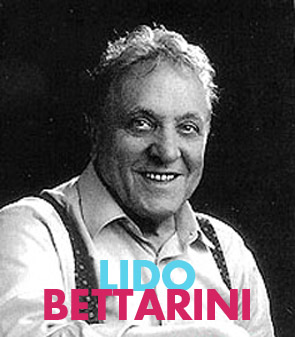 Lido Bettarini, born in Florence in the 1927. He's an Italian Artist, who now lives and works in Cannes, in the South of France. The influence that a city like Florence has had to him, carries him to follow an artistic path. He attended the Fine Arts Academy of Florence (Accademia di Belle Arti) and studied with the professor Settala first and the painter Rosai then.
Bettarini is one of the most important Italian artists, very required and appreciated in the artistic scene of Italy and Europe; he's had also the honor to work for the pope John Paul II, painting for him a beautiful portrait now conserved in the Vaticano. Beyond his activity as a painter Bettarini has writen also different books both novels and essays. Many things of his work are part of important collections and are conserved in museums like Vatican Museum, Prado Museum of Madrid, Museum of Modern Art of Montecatini.
The most peculiar thing that characterizes the great and vast work of Bettarini are his landascape's paintings. The inspiration for these canvases is taken obviously from the beautiful and full of color region of Tuscany, and from the dreamy atmospheres of the Mediterranean Sea. The colors and the vibrant beauty, rustical and dreamy at the same time, of the countryside near Florence is described by Bettarini , in a way that only a tuscan artist can do, understanding the real essence of these lands.
Another important thematic in Bettarini's paintings is the "White Sails", boats that sail to home guided only by the moon light. A magic atmosphere, surrounding the port and the boats, is given by the use of the shades of colors, blues, violets and the white, and suspends the time and the space in a condition that seems unreal even if everything we see is "realistic".