Maurizio Galimberti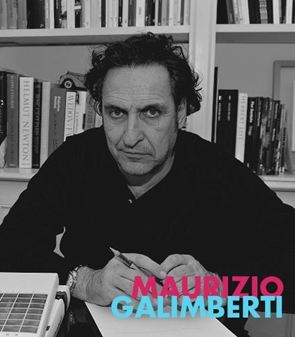 Maurizio Galimberti was born in 1956 in Como. While he attends the surveying school, he develops a passion for photography and begins to participate to severals contests.
At first he uses the analogic photographic film, but then he passes to polaroids, to see immediatly the results of his pics, without waiting. The polaroid choice is the right one, beacuse the instantaneous film gives some real magic colours.
In the early '90s Galimberti leaves the family business in order to dedicate himself only to photography. In 1991 he starts to collaborate with Polaroid, becoming a official Sponsor. In 1995 is published the book "Polaroid Pro Art" and in 1997 his polaroid mosaics enter in the art collection. The technique used by Galimberti has been influenced by Boccioni and Duchamp, and consists in doing a collage of polaroids each one with a diferent particular of the same image to portrait.
Thanks to this technique Galimberti is the first portrait-photographer for the magazine Class and attends several times the Festival of Cinema of Venice, portraying celebrities such as Johnny Depp. The turning point is when Galimberti meets the collector Fumagalli, because thanks to this family the artist can begin to expose in international cities, like Venice, Berlin and New York.