Galimberti-Christo
Maurizio Galimberti created, in collaboration with the master of the Land Art: Christo, the readymade, that are created from postcards representing the projects, or the real artworks of Christo, and the Galimberti's polaroid, which photograph the project and the work of packing the buildings of the Bulgarian, as it was the case of the Reichstag in Berlin.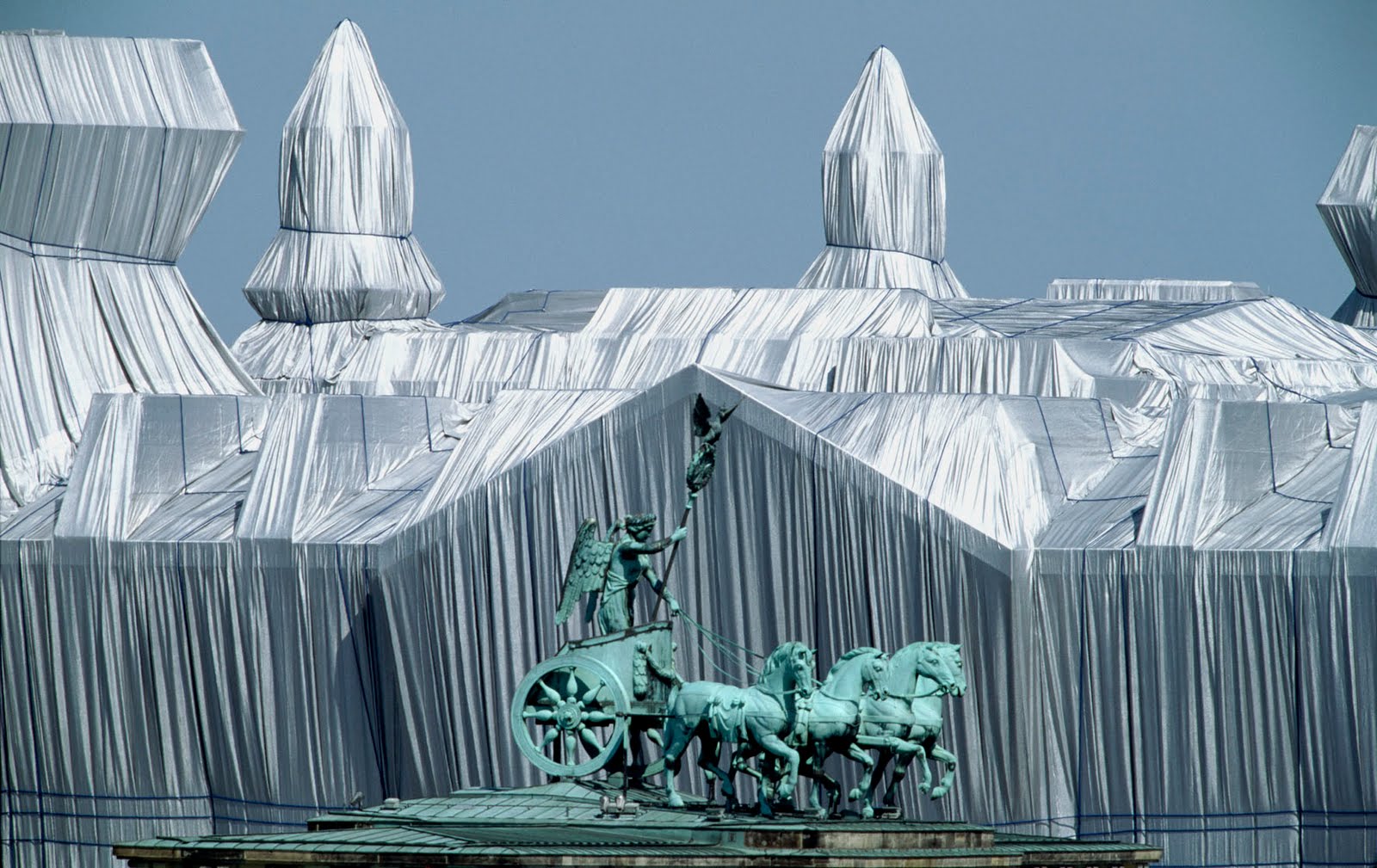 On the left we show a picture of the packaging of the German Reichstag by Christo. Next to this there is the Readymade made by Galimberti. the work is titled "readymade-christo-012", made in 2009 and signed by Christo and also by Maurizio Galimberti, and is part of the group of works of readymade called by Galimberti Christo: Readymade of Affection.
The purpose of Christo is to make, through the packaging, the mystery surrounding the civil object made by man. His inspiration is Man Ray and especially "The Enigma of Isidore Ducasse," in which a sewing machine is wrapped in a blanket with a rope. Italian artist says about him:
Christo rewrites the landscape ... objects ... signing the postcards representing his landscape .. his objects ...