Sculptures
Salomè: Icon of the occidental art history.
The Salomè seen as a trophy in a kawaii way is a subject which has already been declined in other forms, mediums and situations by Tomoko - paintings, graphics, murales, till the more recent "Urban Decor" work of the traffic lights boxes with the Energybox project. It basically is the iconography - read using a contemporary key - of the princess whose story is told in the Bible, main character of the famous episodes by Flaubert, Oscar Wilde, Lucas Cranach, Guido Reni, Botticelli, Artemisia Gentileschi, Caravaggio and even Paul Klee and Oscar Kokoschka - a symbol of the occidental art history.
In Tomoko's Toys-sculpture conception, Salomè becomes a contemporary icon of mass consumption. The pop japanese culture to which Tomoko belongs brings a head on the dish in a kawaii version despite the strong image according a typically micropop behaviour where financial markets worldwide capitalism and globalisation bring their head as a gift to people, who are also victims of environmental disasters.
Sculpture according to Tomoko Nagao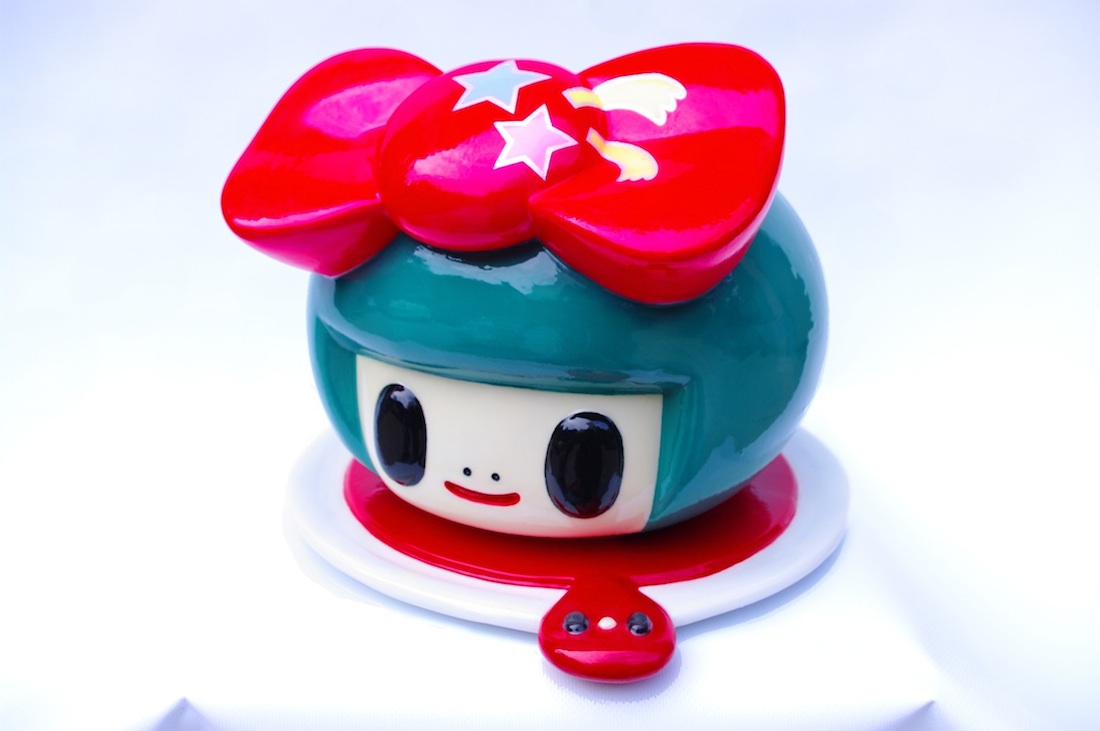 The 3d sculpture becomes a privileged language for Tomoko.
This kind of art is linked to the otaku culture and to "3d figure" toys collections.
According to Tomoko, Sculpture must be serial and needs to be linked to toys, giving an upgrade of the 2d version of every object and making them real cult objects.