Willow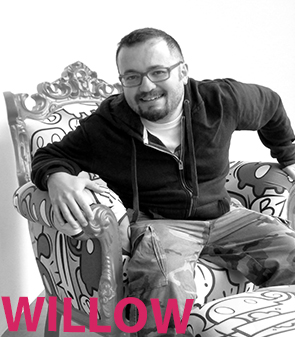 Willow, who's real name is Filippo Bruno, was born in Milan in 1978. He graduated at Comics and Illustration School in Milan in 2000.
He worked with several publishing companies, advertising agencies and farms which make gadgets and design oblects.
He became famous in Italy with the alias Willow and never wanted to change it. His works are true neopop style and it conquered numerous brands which wanted to collaborate with him.