Xiaogang Zhang
Zhang Xiaogang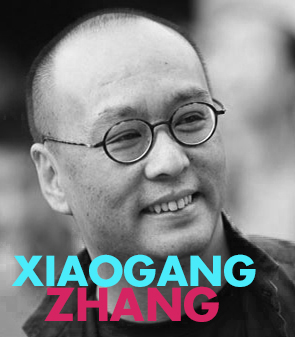 Born in Kunming in Chinese province of Yuannan in 1958, is considered as one of the most famous and the most required Chinese contemporary artists, particularly popular among the collectors abroad.
His artworks are strongly shaped by the story of his family, which affacted him from the teenage time. It shows clearly in his first and also the most important collection "Bloodline".
The protest of 1989 in Tian'anmen piazza also has a strong influence on the artist: " in my opinion, the art and the life are a unique concept, working in the art means also having a life. However my thought has no sense since the sanguinary event of 1989.From then on I understand that a individual is completely insignificant in front of the destiny." (Zhang Xiaogang 《"1989-1991" return to the human world》).
Today the artist, nearly sixty years old, is known not only in China, but also by all over the world, for his artworks. He can always find the new motivation in arte after all the periods of depression and he becomes now the representative of oriental art. The common character of Xiaogang's works is the importance of feeling, which can be found under the superficies and behind the imagines. He uses his own language in a particular way, with the capacity to create new figures which go much further than the portraits themselves.
Artist: Zhang Xiaogang

Width: 93cm

Height: 77cm

Artist: Zhang Xiaogang

Width: 93cm

Height: 77cm