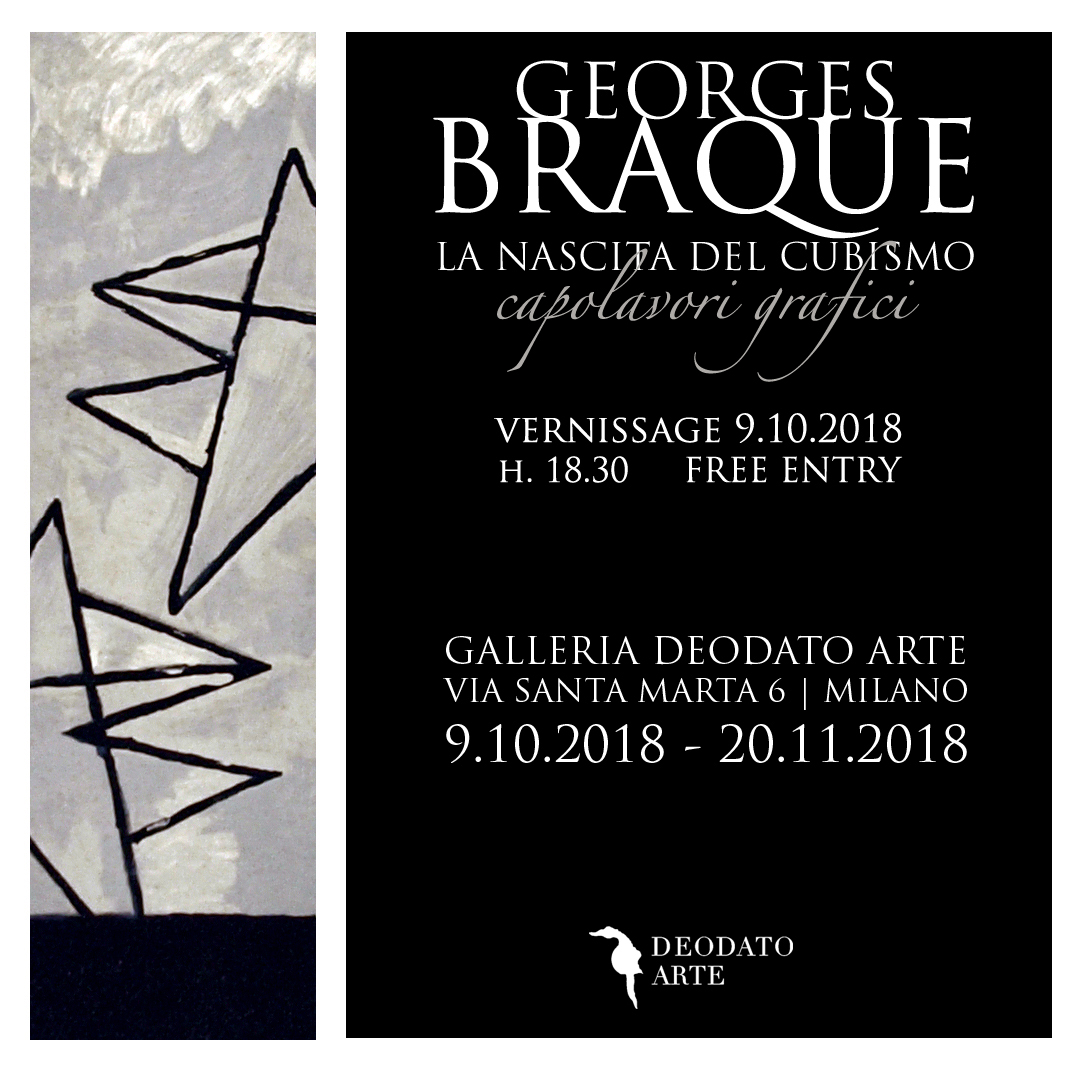 Georges Braque - The birth of Cubism, graphic masterpieces
from October 10th to November 20th 
Opening October 9th at 18.30 p.m.
Free entry
The great master Georges Braque is on display at the Deodato Arte gallery in Milan, in via Santa Marta 6, with an exhibition dedicated to his graphic masterpieces.
Braque, the founder of the cubist movement together with Pablo Picasso, juxtaposes paintings and sculptures with graphic works throughout his artistic career: incisions, lithographs, etchings, aquatints, xylographs and illustrations that reproduce phase by phase the artist's trends, styles and languages through time.

The more than 30 important original graphic works on display allow the viewer to admire the power of the artistic evolution and the creative peculiarity of the artist, with typically cubist incisions that are mainly dedicated to objects from everyday life, which became more and more visually striking over the years, thanks to the chromatic component, especially in the works made between the end of the 1940s and the 1960s.
The exhibition underlines the long-lasting friendship between Braque and Pablo Picasso, by the display of some original graphic works from the cubist period made by the Spanish master.
Continua a leggere